Our top tips for world environment day
Sustainable Powerwomen - Anne Therese Bengtsson

Name: Anne Therese Bengtsson
Occupation: Co-Founder of Role Models Management, Environmentalist
Location: San Francisco -> Moving back to New York
Instagram:@annetheresebengtsson
Blog:www.heychange.net

Can't live without: Why radiating/electricity protective gloves (LOL - If I accidentally misplace them I literally freak out)
Biggest fear: That everything the climate scientist have been predicting for years become true, that we don't get to action in time
Idol: Greta Thunberg. THANK YOU GIRL for saying everything I've been thinking for years, you're a modern super hero

We have just started a new series here at the LAGOM Edit, Sustainable Powerwomen where we will feature women that we think are an inspiration and are doing something good for the future of our planet, people or animals.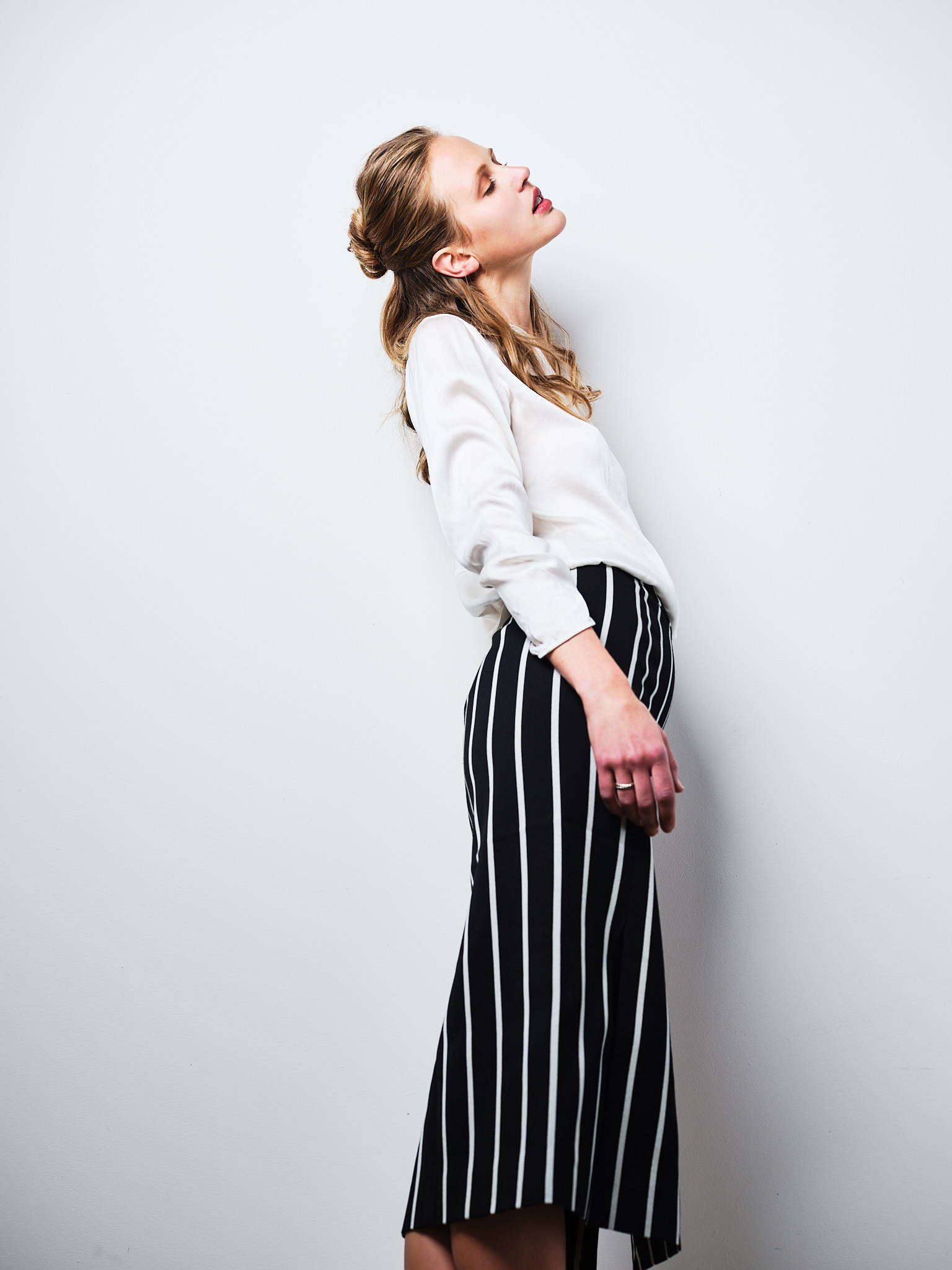 Anne is co-founder of Role Models which is a model agency for ethical modelling, she has a podcast called hey change and is a strong promoter of sustainability in all fields. She has been mentioned in several magazines, the huffington posts describes her as:
"Anne Therese is a San Francisco-based model with an eco outlook. Offering expert tips and recommendations on travel, living a vegan lifestyle and ethical fashion brands, this account offers an alternative view on conscious consumerism."
What is your biggest inspiration / motivation to being sustainable?
It's gonna sound hippie but my deep connection to mother nature. I need to go on regular walks to a park or the ocean stay balanced and sane and it's by refueling myself with her energy I get motivated to continue this confusing yet so incredibly rewarding journey. I once decided to "give a voice to those who can't speak" and that is what I burn for till this day. The dream to one day see this planet thrive again - for real - that is my biggest driver and motivator. And of course seeing so many people around me who genuinely wants to make some change. People give me hope, especially younger generations. They're just fearless.
If you could change one thing in the fashion industry today, what would that be?
I honestly would love to see some laws installed that forced the whole industry to slow down for real. Even though awareness about this dirty industry is growing quickly it's not fast enough, so I think we need to implement some regulations that will accelerate that change. It should be illegal to use chemical dying processes or to create fabrics that are harmful for the individual or the planet and brands should be taxed for the amount of dead-stock an excessive clothing that gets made. Hopefully that would force them to rethink fast fashion and redesign the whole module around production, distribution and waste.
How do you see the future in fashion developing?
Rental within fashion is on the rise as is the market for second hand clothing. I see a future where buying new items every single week and only expect them to last for a few wears will seem absurd, and where we have moved back to using fashion as an extension of self-expression and art. There needs to be so much change - both on the sustainable and ethical front of the industry - but I truly believe that if we give voices to the worker who makes our clothes, the consumer who wares them and the planet that is hurting, we will see rapid changes. The future of fashion is slow, fair and sustainable. The future of fashion is what it used to be - craftsmanship and art.
What is your best tip for our readers on how they can be more sustainable?
I always say this but I couldn't preach it loud enough - SLOW DOWN! Allow yourself to reflect on your habits and try to understand why you do the things you do and buy the things you buy. Ask yourself: is this really necessary and if so, could there be a better option? I also believe that giving yourself some boundaries on what is OK and what isn't helps, or at least that's how I work best. You simply make it a non-negotiable decision and that's that. I for example never buy a coffee out if I haven't brought my own cup. It might seem a bit extreme but we're so used to the convenience that we don't really reflect on our habits and if they make sense. How much do I really need a coffee? Can it wait till I get home or to the office? And if bringing your own cup seems extreme then I'd like to say this: isn't using something once to only minutes later through it away pretty damn extreme?Living a sustainable life is a journey in itself and some days are easier than others. There will be times when we "slip" or when living as green as we usually do just isn't doable. However, every single choice we make in a conscious direction matters so we have to remember to be kind to ourselves and continue to learn as we grow. We don't need a selected few who do sustainability perfectly, we need a world filled with people who do it in their own imperfect ways. YOU MATTER!